An e-mail sent out in June 2019 detailing our company culture, please feel free to have a read. It may show you a little bit about us.
Good Afternoon Everybody,
We wanted to share with you our view of the Company Culture that we are building at The Printroom.
This is inline with our Company Mission Statement and helps us to never forget that it is the customer that in the end determines how many people are employed and what sort of wages we can afford.
This is pretty important to all of the Directors and so we will be putting up these boards around the place and any new starters will be shown the way that the company operates going forward,
We have detailed the Culture board below and underneath we have tried our best to explain all of the statements that we want us to work too.
This is going to make working at the Printroom easier for all of us, and we believe that this will be something that will not just grow us as a business but also make our working environment a better place to work for everyone.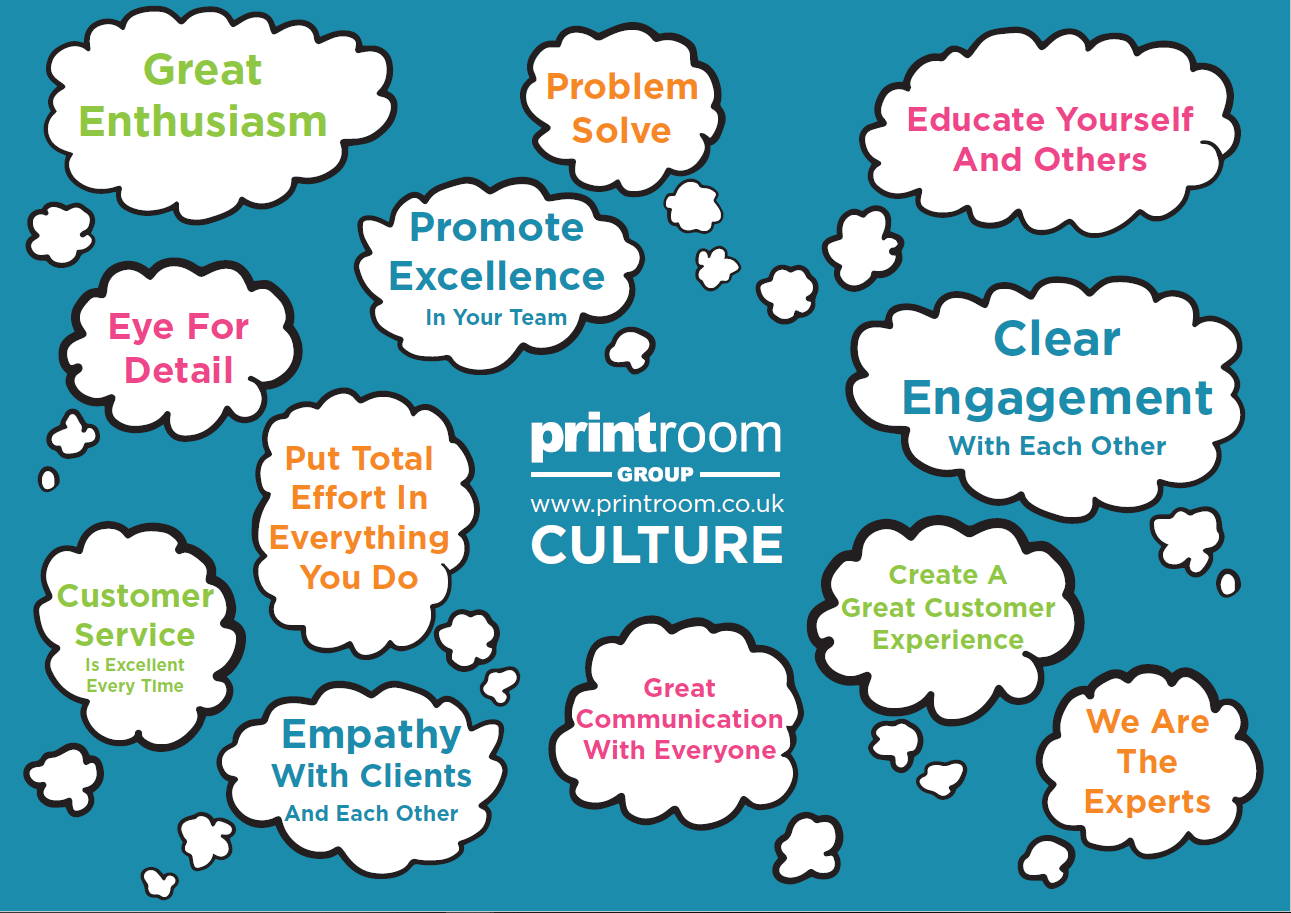 We have quickly listed all of the points to explain our culture below:
Great Enthusiasm – We have to be enthusiastic about our products and service; if you're not enthusiastic about your job, you're wasting your life.
Problem Solve – We have to be able to solve problems for clients on a daily basis… that's our job. "I don't know" just means that you haven't Googled it yet.
Educate Yourself And Others – We have to keep learning about new products, new technology and different techniques. We also have to help educate other members of staff and clients too.
Eye For Detail – We have to make sure we have a good eye for detail in order to supply a premium product.
Put Total Effort Into Everything You Do
Promote Excellence In Your Team – If someone's doing well, let them know. Don't hold back.
Customer Service – Has to be excellent every time; if we are not, our clients won't be our clients for long.
Empathy With Clients And Each Other – When someone's going through a bad patch, if it's a personal problem, we must have empathy. If our clients are not organised, don't have any knowledge or seem difficult, we must have empathy with their situation too.
Great Communication With Everyone – Talking between each other and each department is paramount to our projects running smoothly.
Create A Great Customer Experience – From the initial enquiry to the work arriving, the customer experience with The Printroom has to be great and easy.
Clear Engagement With Each Other – We have to be clear with each other, radical candour.
We Are The Experts – We have to remember that we are the experts. We are the "go-to guys" when clients come to us.
We once had a manager whose motto was "shxxt in, shxxt out", meaning if we had poor files sent to us to print then they would get a poor-quality job out… he's not with us anymore….he's out.
We say, "shxxt in… a really high-quality product back, on time and on budget".
Keith, Simon, Linda & Ash
Posted on June 7th 2019 by Simon Lewington
more than just print
Whether you need printed brochures, business cards, posters, presentation folders, annual reports or letterheads, The Printroom Group offer the perfect print solution.
Our clients include blue-chip companies, software companies and charities. We also produce all aspects of school printing and promotional material and work closely with marketing and communication departments in many industries.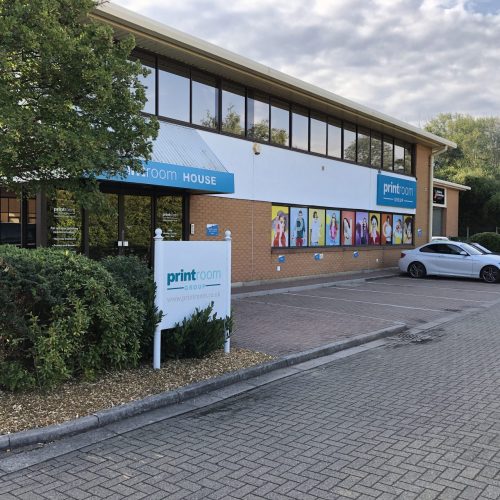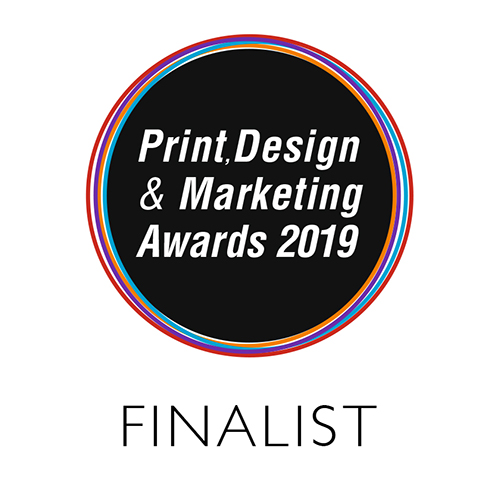 Get in touch with our team!
If you would like to speak to one of our highly experienced team please contact us.
Get in touch...