Login to your Online Marketing Portal
All our Online Marketing Portals are bespoke and designed to match your company's branding. You can access your bespoke online portal by filling in your login details below.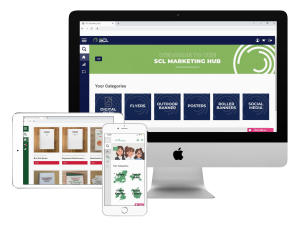 About our Online Marketing Portal
If you are looking for an easy way to manage multiple artwork templates, your brand identity and streamline the entire process of document creation through to print, you need our online marketing portal.
This simple and easy-to-use platform will help you to eradicate the use of old assets, speed up production time, free up your designers, and save you costs all around.
What is our Online Marketing Portal?
Our online marketing portal is a handy platform that can be used to enable people from all of your business (not just designers!) to create branded content quickly and easily. The portal gives businesses an easy way to manage shared assets, and create print-ready templates that are perfectly branded.
Why use the Online Marketing Portal?
This platform can help businesses to improve marketing results by building better campaigns faster; and by improving the productivity of marketing departments.
Having quick access to branded templates can save on design costs and software expenses. Whilst easily producing print– or web-ready content.
Our online marketing portal is a self-service system. This means that you can use it to quickly and easily adapt to different requirements. Without needing to pay designers a fortune each and every time a change is required.
Graphic Design templates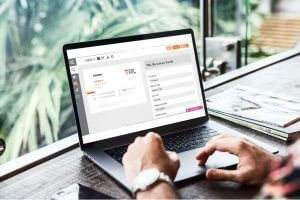 Our Online Marketing Portal gives businesses and their partners a way to access a catalogue of custom branded artwork templates from anywhere in the world and on any device.
Keeping consistency across different marketing collateral is difficult in the modern world; however, businesses can make this easier by having a set of branded templates that can simply be edited as necessary.
Users can simply customise the images and text in the templates to suit their needs; without compromising on your brand guidelines. These print– or web-ready files can then be used as necessary.
Why use Graphic Design templates
There are a variety of benefits to using branded graphic design templates through our online marketing platform.
Consistency is a crucial part of branding. Whilst it is possible to control some aspects of your business' marketing, it is not possible to keep a close eye on everything; especially if you have multiple staff members.
This means that businesses can easily end up producing material that does not fit the brand completely because individuals either do not stick to your brand guidelines or use old assets.
By using graphic design templates that are readily available through our online marketing platform, your employees and partners can easily create content that is perfectly on-brand.
This ensures consistency across all of your content, graphic design templates will help to protect your brand. By keeping your marketing collateral consistent and up to date, you can protect your brand image.
This helps you to reduce production time and costs as you and your employees can make all the small changes that you need.
Saving your design budget
Using graphic design templates through our online marketing portal can save your designers a wealth of time. Freeing them from data entry tasks. Instead of every element of the creation process falling to the designers, they can simply design the artwork, create the template, and then move on to the next project.
How can Graphic Design templates be used?
Branded graphic design templates can be used for a variety of purposes across your entire company; not just your marketing teams.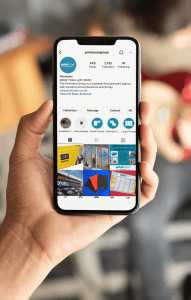 Social media has given a range of businesses and organisations the opportunity to reach larger audiences than ever before. You can make sure that all of your social media content is perfectly on-brand. Using graphic design templates with shared assets helps to achieve this.
Graphic design templates hosted through an online marketing portal prove to be an easy way to tackle printed materials. Whether it's business cards, posters, menus, or legal contracts, an online marketing portal can help you to ensure all of the content is perfectly synchronised.
Asset management
All of your assets are kept in one place, with an online marketing portal. Managing digital assets can be a nightmare, but our online marketing portal can make that headache go away.
Using a digital asset management platform means that you can reduce the chances of marketing or print collateral going out with either an incorrect or low-resolution image ever again.
Instead, users can quickly create production-ready files using pre-approved images with ease.
Easy-to-use editing tools
By using our online marketing platform, your users can easily edit all of your templates without needing to be a designer. The images, text areas and even layouts can all be set up to be editable depending on what your needs are.
Images
Our online marketing platform gives you the ability to offer and maintain a library of images that fit your brand. Alternatively,  it is possible for users to upload their own. The suite of image editing tools means that uploaded images will always meet the desired criteria for use either in print or digitally.
Text areas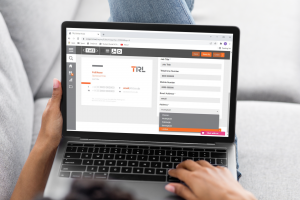 There are two types of editable text areas. You can either offer free text entry or restrict your users to selecting from a list of predefined content.
If the text entered overflows, the text size can be set to dynamically reduce whilst still remaining consistent with the remainder of the document.
Layouts and pages
Sometimes your users need to be able to make changes to the layout and pages themselves. To enable this, you can allow certain features depending on your needs. Including the ability to add or remove pages, automatically update content, and adjust the size of the artwork for a specific requirement.
Approval chains
You can also create granular approval chains to determine which individuals or groups of individuals are able to access or use specific templates. Files can be watermarked or restricted to stop the use of a file until it has been approved.
The approval process can also be used to restrict which files can be auto-generated. It can also be used to select which artwork needs to be signed off before use. You can also create approval chains where more than one user is required to sign off on artwork before it can be downloaded or printed.
Budgeting, payments and integrations
Our online marketing platform can give your users the ability to download artwork or send it straight to a print provider. It can even be used to arrange merchandising products or other fulfilment needs.
You are able to restrict the amount that users are allowed to spend with budget control. Integration with SagePay allows you to process payments too.
Accessible on any device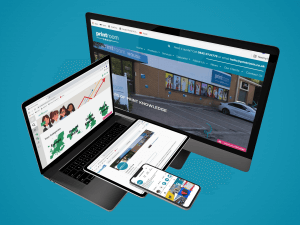 The online marketing portal is branded to match your organisation. It is also accessible on just about any device that you could dream of. The site is fully responsive, giving you the ability to edit and download content anywhere you need to.
You can also make use of the API to integrate the online marketing platform with your own CRM or internal systems.
The design and creation process has traditionally been costly and time-consuming, but it doesn't need to be. Our online marketing portal can help make inconsistent branding, mistakes and excessive costs a thing of the past.
Get in touch to find out more about how The Printroom Group can help your business.
Posted on May 30th 2022 by Simon Lewington
more than just print
Whether you need printed brochures, business cards, posters, presentation folders, annual reports or letterheads, The Printroom Group offer the perfect print solution.
Our clients include blue-chip companies, software companies and charities. We also produce all aspects of school printing and promotional material and work closely with marketing and communication departments in many industries.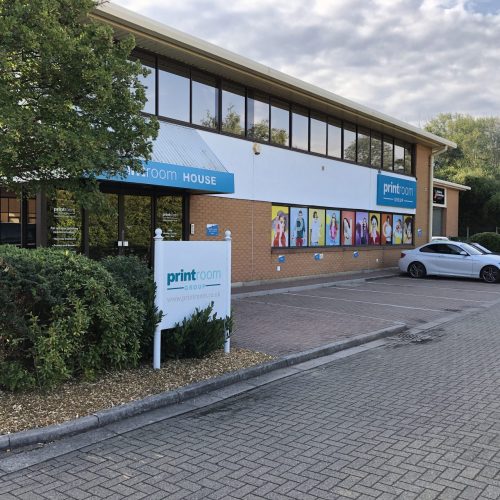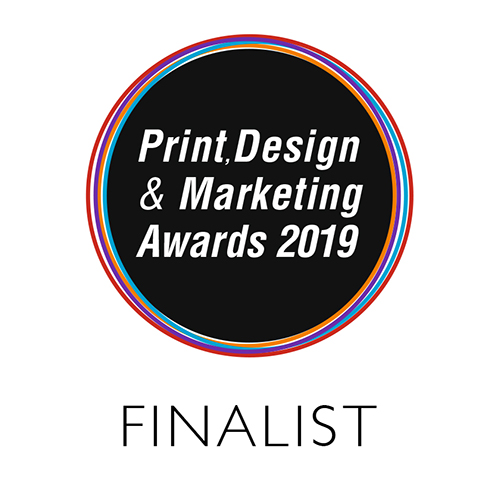 Get in touch with our team!
If you would like to speak to one of our highly experienced team please contact us.
Get in touch...