Creating a poster is easy; creating a good poster is not quite so simple. When creating a poster, a lot of designers get so wrapped up in the design that they lose their purpose and the poster fails to be fit for purpose. It may look good on screen, but if it is too cluttered, or has too much background, then it may not advertise the product, event or service in the way that was originally intended.
The main focus of a poster is to make someone aware of something. If you are designing a poster, you need people to pay attention to it and process the information that is on it.
Below we have given some design tips that will help you create a poster that will grab some attention in a busy, over-advertised world.
Organise Your Text
A poster is usually split into three segments: headline, details and fine print.
The headline is the main text element of a poster; usually the title of the event or product. This should be in a bold, readable font.
The details are usually in a smaller font (about half the size). This is the main information that you want to say. if it's an event, where and when it is. If it's a product, what it is and what it does.
The fine print is the last segment, and it is usually smaller in size again. This may be information on where to get tickets or other information that you want read, but it won't usually be attention grabbing – that's the headline's job!
Grab Attention With Design!
People will look at your poster if it stands out. Bold, clear fonts, bright colours and imagery grab attention. Use brand guidelines if you are designing for a company and use either a white background or a solid colour background.
If the background is too busy, text can get lost and disappear from a distance. A certain colour may look bright and bold on a white background but could easily get lost on a background with images.
Photos work well, but make sure if they are cut out it's done well – jagged edges can look unprofessional.
One image often works better than multiple images; images that are relevant to your brand also work well. For example, if you have yellow and blue text and a photo with a person on, change the colour of the person's tie to match the yellow, or add some matching blue to the photo.
Space
Your message will stand out if you maximise the space in the poster. The poster has to be easy to read from a distance so make sure that the elements used have clear space around them to highlight the images.
Don't be tempted to add too much – less is more on a poster. You don't have long to get your message read, and if there is too much going on with the design, people will not get the message, especially if passing up an escalator, in a car or walking through a busy shopping centre or retail outlet.
Letters have a tendency to blur into each other from a distance so be sure to use plenty of space between them. Also, use space between lines of text and around the edges of the poster, and make sure that there is space around the main element of the poster as this will ensure the main element stands out.
Use High-Resolution Images
When creating your poster, use only high-resolution images. Low-resolution images will look jagged and blocky when blown up. This will give your poster an unprofessional look. If your not sure about high resolution images have a look at these sites;
https://ccideas.com/chatter/high-resolution-images-vs-low-resolution-images-a-short-primer-for-beginners/
https://en.wikipedia.org/wiki/Image_resolution
Have A Call To Action
Whether it's to call your business, visit your business or just to be aware of a product, make sure there is always a clear call to action.
Test The Readability
One way to test readability is to reduce the size of the poster to about 10% of the original and stand back from your screen. What you will see is what your potential customers will see when rushing past your poster in their busy lives.
If you can't read anything, chances are someone driving past in a car or walking through a busy shopping centre won't be able to read it either.
Summary
With every business trying to grab attention, it is now harder to stand out from the crowd. Posters are still a great way to promote things, but if it's not done right it will not gain you the attention that you need.
The posters below have all used the techniques detailed above. Hopefully, they grab your attention too.
Posted on January 23rd 2019 by Fernie James
more than just print
Whether you need printed brochures, business cards, posters, presentation folders, annual reports or letterheads, The Printroom Group offer the perfect print solution.
Our clients include blue-chip companies, software companies and charities. We also produce all aspects of school printing and promotional material and work closely with marketing and communication departments in many industries.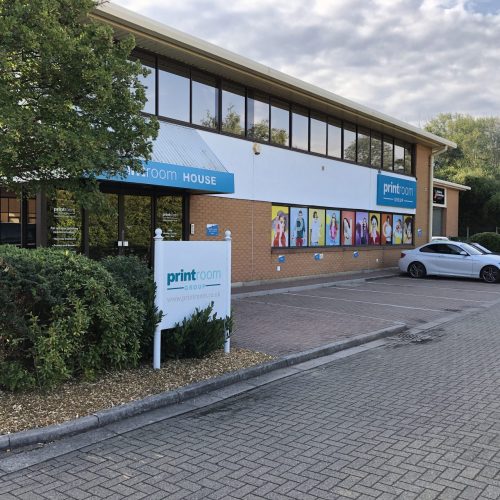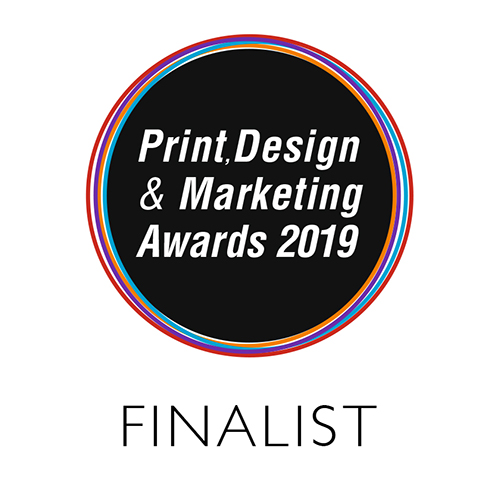 Get in touch with our team!
If you would like to speak to one of our highly experienced team please contact us.
Get in touch...