Print-On-Demand Service
Sell your printed items online with The Printroom Group's Print On -Demand Service. With the surge of online shopping in 2023, print on demand is perfect for selling physical printed products online. Print on demand is the ideal solution for Entrepreneurs, Creatives and artists to sell products online. Read about our dropshipping service too. Where we can deliver direct to your clients.
The Printroom Group specialise in printed posters, bound books and manuals that can be printed as a custom product for you to sell online. 
We can also produce canvas prints for your online business.
This can either be through your own e-commerce site, e-bay, Instagram, Facebook or Etsy.
What is print on demand?
 Print on demand is where you partner with a print company, and as the title says, they will "print on demand" for you. So if you sell a printed product, your print partner will both print and ship the product for you.
 This means that you won't pay for the product till after you have sold it. You won't have to find packing materials or take your item to the post office. Your print partner will do everything for you.
Depending on the item, you may not have to buy the item in bulk either. You can order the item as you need it. Printing and shipping are all managed by one supplier. This does mean that you can keep track of your profit and loss easily.
A print company that can print and post
More Than Just Print can print your items and post them directly to your client. This is called "dropshipping". We use either Royal Mail or DHL Parcel as standard.
We can work this in several ways; each client prefers various methods that suit them.
Popular Print on Demand Methods
Below are listed the most popular ways for your Print on Demand products. And each method can be tailored to suit your individual needs. 
1) Private shop on www.manual-printers.co.uk
We can create a private shop on More Than Just Print for you. We take your files, and when you log in, you will see your own personal catalogue.
You then order your items, and they are sent directly to your clients.
2) We simply receive an order from your website with order details. The order will go directly into our Production schedule. It will be printed and sent directly to your client.
3) Our online Marketing Portals are set up, similar to our private shops. You log in to order what you want from your catalogue, and items are printed and shipped directly to your customer.
Print on Demand personalised products. 
Printed products can be personalised and sent directly to your clients. Personalisation can be something a simple as a name, image or even bespoke design. 
Pros of a Print on Demand Service
1) Small start-up costs
With Print on Demand, there is a nominal start-up cost to running your online business. 
Traditionally selling printed art would mean investing thousands of pounds in printing your product catalogue.
However, with more Than Just Prints Print on Demand Service and our dropshipping option, you don't have to outlay anything for your print. 
You don't have to set up courier services or an account with Royal Mail either. Obviously if you start-up small you can buy a small amount of 
Printed products, and every time you receive an order, take it to the post office. Buy a tube or hardback envelope, write an address, and post your item. However, clients usually expect their items within one or two days. If you receive orders, you could spend more time to and from the
Post office, or booking courier collections.
With More Than Just Print's drop shipping method, we pack and post, and your clients will receive a text or e-mail when their product has left us.
2) Less aftersales.
With More Than Just Prints dropshipping, the client receives details of dispatch direct from our shipping provider. This directs delivery enquiries from you directly to our courier service. The customer gets points with the shipping process and tracking. This is especially helpful if a delivery is delayed, the courier has been given incorrect delivery details, or the client won't be home. This can be a full-time job in itself. With Dropshipping, you don't have to handle any tracking enquiries.
3) New product testing
If you are testing a new product, you can market this product in your online store. If the product does not sell or sells very little, this will not cost you any money. You can launch lots of new products all the time. 
Without holding an inventory of pre-printed items. The only loss is your time and effort in marketing the product. Not in money. This makes dropshipping coupled with print on demand an excellent way of selling your print.
4) Easy to get going
It's easy to get started selling your print online with More Than Just Print.
You do not have to find anywhere to store your post and packaging or your stock. 
What print files do I need for your Print on Demand Service?
At More Than Just Print, the best file format for printing is always a PDF file. However, if you don't have a PDF file, you can easily create one from your file using ilovepdf.com.
We can print from Indesign artwork or a scan of your artwork. 
A lot of art products that are sold now are originally produced digitally. This is easy to replicate and can be personalised in many ways. We could number each product or personalise it with a name or other specific details. 
A print company to sell my art.
There are many artists now making their art available to buy online. This was not the case five years ago. Now with Facebook, Etsy and Instagram, it's straightforward to create an online store. More Than Just Print can both print and dispatch printed artwork. For larger artwork, we would pack the printed art in a tube. With smaller artwork (up to A3 size), we can either roll up your items or send them using a hardback envelope. Dropshipping direct to your client for you.
Online Poster printing For Selling.
The Printroom Group's online poster printing service is perfect if you are looking to sell posters online. We can print posters from A4 (210mm x 297mm) right up to 1300mm x 10m. The most popular sizes are the A sizes (A4, A3, A2, A1 and A0). However, we can produce bespoke size posters. Posters are printed onto a Lustre stock as standard. This has a slight sheen to the paper and gives off an excellent quality print. Although, unlike Gloss paper, you do not have any glare from lighting when using our Lustre stock.
Examples of On-Demand Printing 
There are many ways that customers can use our On-Demand Printing and dropshipping service. Below we have detailed some of the most popular on-demand printing services that we produce for our clients.
Selling Orginal Artwork Online
We produce various artists with printed postcards, posters, canvasses and prints. Orders are usually printed and shipped directly to clients all over the UK.
Selling Custom planners online.
We produce custom planners that are sold through Instagram and Etsy. These can also be branded with customers names on. Planners can have multiple pages, can be printed in either colour or black and white. Planners are usually wire-bound and have colour laminated covers. Foiling can be added to give that extra special extra too.
Selling Personalised Greeting Cards Online.
Personalised Greeting Cards are produced at our Bracknell Print Hub. These are printed onto a 350gsm card with options of Gloss, Silk or Matt. 
We offer A6 greeting cards and A5 Greeting Cards as standard. Although we can print greeting cards in any size.
Selling printed canvasses online.
At our Finishing unit, we make hand made canvas prints for our clients. The canvasses are printed in full colour onto a high-grade canvas material and carefully wrapped around a canvas frame. They are then wrapped up in a protective wrap and sent out directly to clients using DHL Parcel.
Posted on October 12th 2021 by Simon Lewington
more than just print
Whether you need printed brochures, business cards, posters, presentation folders, annual reports or letterheads, The Printroom Group offer the perfect print solution.
Our clients include blue-chip companies, software companies and charities. We also produce all aspects of school printing and promotional material and work closely with marketing and communication departments in many industries.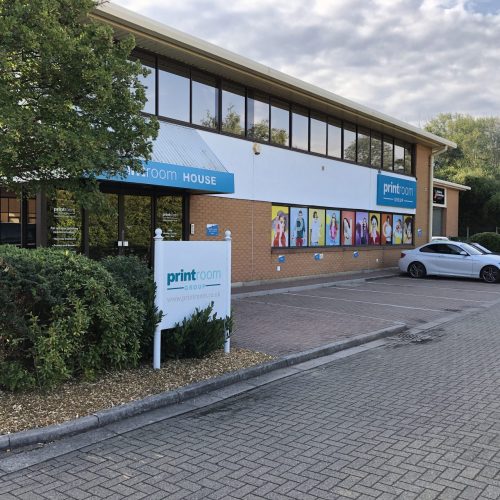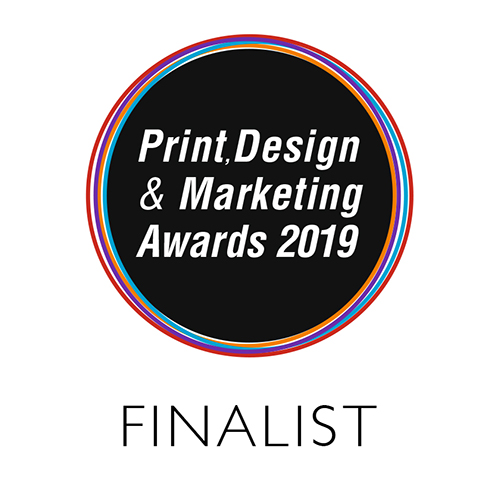 Get in touch with our team!
If you would like to speak to one of our highly experienced team please contact us.
Get in touch...