Tips To Produce A Company Brochure
Brochure printing : Company brochures and booklets are an integral part of any company's B2B or B2C communications. They are an excellent way to showcase business services or collateral and nearly every company has its own. The company brochure is something that the sales team can give to prospective clients after a meeting, hand out at exhibitions or leave in receptions or potential clients' offices.
Putting together a company brochure is easy, but putting together a compelling, attention-grabbing company brochure requires a little more thought.
Below are my top tips for putting together a professional company brochure that will help your sales team to communicate your company message to your target audience with Printrooms brochure printing service.
Have a budget in mind and gain a quotation
Before starting on your corporate brochure project, have an idea of your budget in mind. I would also recommend asking your printer for a cost based on your budget and the quantity that you are looking for.
Asking for this information beforehand will help you to design your brochure with the specification of the brochure in mind. So, for example, if you have a budget of £300 and your quote comes in at £200 then you can use the extra £100 to add a matt laminate to the cover or a Spot UV effect throughout the brochure. On the other hand, if your budget is £300 and your quotation comes in at £400 you can ask your printer how you can reduce the cost, by having less pages or reducing the size, for instance. All this information is useful to have before you spend time putting together the design.
Don't scrimp on design… use a professional
You can have the best printer in the world but with a bad design the end product will be a waste of money, time and effort. A professional graphic designer will know all the tips and tricks to not only grab your target audience's attention but to make sure that the brochure actually works. Small things like having "bleed", supplying all images in CMYK high-quality, not having text and images run across two pages — these are issues that we come across all the time from clients that have had the design made on the cheap rather than using a professional studio. If the brochure is to promote your brand and it does not look professional, neither will you.
Use a decent stock and finish
If you are considering brochure printing then I'd always advise using a quality stock. Additionally, if it is in your budget, adding a nice finishing effect like a matt laminate (thin plastic coating) or Spot UV (a high gloss coating over certain images). This will make your brochure both look and feel more professional rather than like it's been printed at home on someone's desk printer. Another tip is that thicker paper is not always better. If paper is too thick it just does not sit right, and it costs more.
Decide on the type of binding that you want
There are various binding options available — wire bound (good for training manuals), perfect bound (glued with a spine), or simply folded and stitched. For a brochure with an excess of 100 pages perfect binding looks good. The brochure will have a spine and the cover will be wrapped around the inside or "text" sheets and glued together. They will not lie flat on a table but can still work well depending on your product or business. Folding and stitching is a more cost-effective option and works well for anything up to about 40 or 50 pages. For samples of binding, have a look at our www.manual-printers.co.uk website.
Content
A company brochure needs to have good content for it to be an effective marketing tool. Looking at research, we can see that people are drawn towards images and colours first rather than text. This encourages me to suggest using bullet points, crisp photos and infographics rather than a "Bible" of text. I would also limit your fonts and not have too many scattered about everywhere, try to stick to two or three at the most.
You have to remember that the content needs to solve the client's "pain points". Don't bang on about how big you are or how good you are — remember, your clients are just like you. They care about their business not yours. Your brochure has to be a tool that they think can help them, whether it's making them look good in a sleek new car, or making their life easier with a new piece of software.
I'd also like to sell the product rather than the process. For example, we sell print, we don't put pictures of our big, ugly print machines in our brochure. What we do instead is use pictures of what these machines can produce. I have seen so many times client brochures with machinery all over them and text mentioning awards that they won years ago, rather than the products that the client is trying to sell.
Check, check and double-check…
Most importantly, get the brochure thoroughly checked before going to print. The worst mistake is to have a typo or misspelling in your brochure. This looks terrible and can cause so much damage to the reputation of your company.
If you need any ideas or have any questions please feel free to contact me directly via e-mail slewington@printroom.co.uk. For more information on our brochure printing service please feel free to browse our website.
Posted on January 22nd 2018 by Jono Kercher
more than just print
Whether you need printed brochures, business cards, posters, presentation folders, annual reports or letterheads, The Printroom Group offer the perfect print solution.
Our clients include blue-chip companies, software companies and charities. We also produce all aspects of school printing and promotional material and work closely with marketing and communication departments in many industries.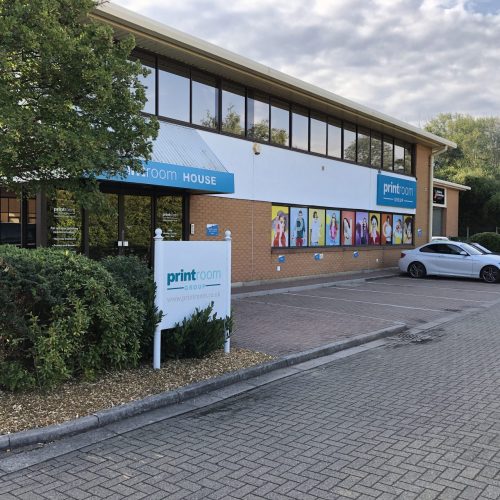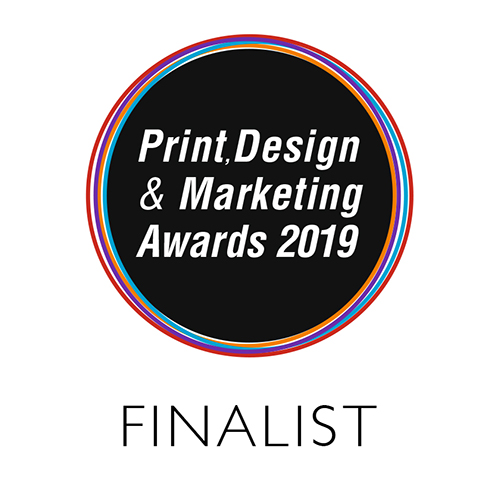 Get in touch with our team!
If you would like to speak to one of our highly experienced team please contact us.
Get in touch...