Corporate Printed Brochures , Are They Still Relevant In 2023?
Corporate Printed Brochures, Are They Still Relevant in 2023? We live in a rapidly changing digital age where more and more marketing is based online. We watch TV programmes when we want to, not when the TV stations schedule them. Banking is done online; books are downloaded and we don't buy CDs or DVDs any more either.
So, in 2023 are printed brochures still a critical communications tool?
Marketing specialists and business coaches across the world still agree that a company brochure is a very powerful marketing tool. As Daniel Priestley put it in his book, oversubscribed – "Every company needs a colour brochure".
Daniel (www.dent.global and www.keypersonofinfluence.com/author/daniel/)  also commented
 "I believe most businesses should create a brochure for their core product for several reasons. The act of creating a brochure forces the team to clarify the key features of their offer, their points of difference and the benefits a client will receive – even if no one ​saw the brochure, it would be valuable excersi​se. Secondly, when a salesperson​​n meets a client face-to-face a brochure becomes a talking point and something to reassure​ or clarify them after the meeting. For new employees, a brochure is a great document for building product knowledge and getting an understanding of the brand. Given we live in a time where professional​ design and printing has never been cheaper or more efficient, I believe it's worthwhile​ creating the brochure no matter what your business is."
Whether you have a new business or are launching a new project or service, a colour brochure is still a very powerful marketing tool – something that your client can hold, flick through, engage with and even scrawl notes on if needed.
The printed brochure is a means of displaying photographs and detailing information. Add to this, great content and a clean, crisp and modern design, and your brochure can be a great communications tool.
With the digital revolution in full swing, millions of companies still opt to produce printed brochures.
With the digital revolution in full swing, millions of companies still opt to produce printed brochures. A printed brochure focuses solely on the business offerings without any "pop-up" ads or social media messages interrupting your attention. A printed brochure is also an ice breaker when meeting clients – something to give them, to talk through and discuss at a meeting.
The printed brochure is also versatile. It can be left at a reception or an office, given away at a trade show or in a giveaway pack.
Motivational speaker Gavin Ingham (www.gaviningham.com) agrees,
"In these times of digital, automation and online, people seem to have forgotten the power of the physical; actually, holding something in your hands.
Digital is cheap and easy to do. It is accessible by everyone. It can be fired to all corners of the globe in a split second. This is amazing…
But everyone is doing it. And whilst, it works incredibly well, sending people physical assets can demonstrate that personal touch, give your business that sense of class, and give people something tactile and "real" to hold.
Imagine some directors sitting around a board room table, all with scribbled out notes and printed off emails talking about different suppliers… but one has a smart brochure and other physical assets that they can pass around.
Which do you think looks the most professional?
Personally, I usually send a book a personalised letter and other goodies at a specific point in the sale for this exact reason. 
When everybody else is zigging, you want to add a bit of zagging to your sales and marketing mix. You want to stand out."
Use Compelling Design and Clean Crisp Informative Text
Coupled with compelling design and clean, crisp, informative text, your brochures can emphasise your communications to your potential clients. Marketing and business experts all agree that if you are producing a brochure then it has to be done well. No scrimping or saving on design or paper stocks.
With the new technology, brochures can be printed in smaller amounts, saving outlay costs and "printing as you need", and can even be personalised for a particular event.
What do you think? Are Corporate Brochures still relevant in 2019?
To have a look at Printed Brochures from The Printroom Group, click on our page here.
Posted on April 24th 2019 by Simon Lewington
more than just print
Whether you need printed brochures, business cards, posters, presentation folders, annual reports or letterheads, The Printroom Group offer the perfect print solution.
Our clients include blue-chip companies, software companies and charities. We also produce all aspects of school printing and promotional material and work closely with marketing and communication departments in many industries.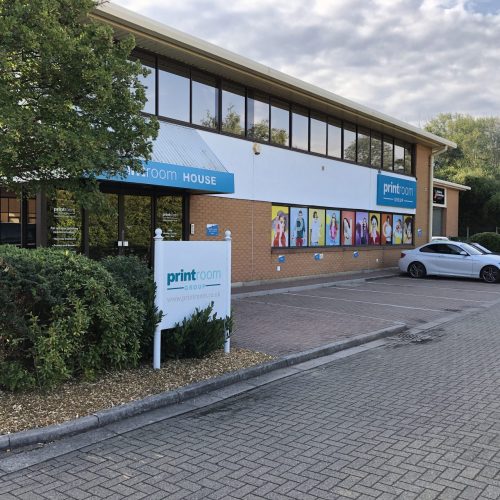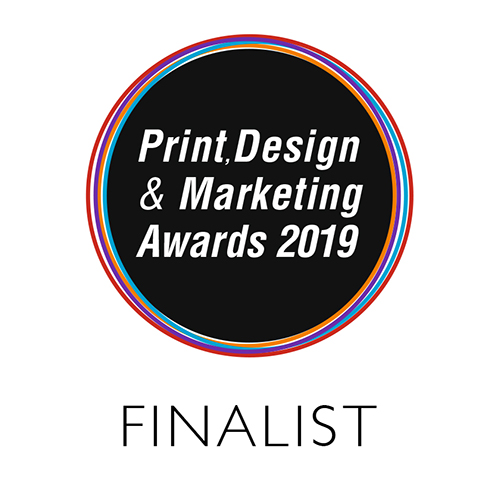 Get in touch with our team!
If you would like to speak to one of our highly experienced team please contact us.
Get in touch...