Printed Swag for Your Company Giveaways
If there's one thing that's almost synonymous with trade shows and exhibitions, it's goodie bags. Handing out swag printing in your branding is an excellent way to spread awareness of your brand while making a good impression on other attendees and potential clients.
It's worth bearing in mind, however, that these items will become part of your brand's identity, and form potential clients' and customers' opinions of your company and what it stands for. With that in mind, be careful you don't pick just any old stuff to fill your goodie bags with.
Here's why getting the right printed swag for your business can benefit your growth and how to choose the right products to complement your brand.
The Benefits of Handing Out Swag
Increase traffic to your stand
At corporate networking events, exhibitions, and trade shows, footfall is key. The more people you can attract to your stand to talk about your products, services, and ideas – the better. Every attendee's worst nightmare is standing at a stall for hours with nobody to talk to.
Swag is an eye-catching extra that attracts potential customers to your stand. Once they're there, you can wow them with live demonstrations and presentations that showcase your company in its best light. They might come for the free coffee and tote bag, but they'll stay for the great conversation.
Increase visibility at a low cost
The best type of swag should be printed in your company's branding. Why? The answer's simple. Handing out printed swag allows you to market your brand at a low cost. In fact, other attendees will do the marketing for you!
By creating brightly branded bags and other items which attendees will then carry around the exhibition (and beyond), you increase the visibility of your brand for much less than you'd have to pay for a billboard.
That's why products such as tote bags are especially useful for increasing brand visibility since people who pick them up from your stall will be likely to carry them around throughout the day.
Make your company more memorable
When you're attending an exhibition or trade show, you're battling competitors with similar stands for the attention of attendees. One easy way to make your organisation, products, and services more memorable is by giving out eye-catching swag.
If you manage to choose a product that stands out from the rest, you'll occupy the minds of attendees way beyond just the day itself.
Add to your visual display
The aesthetics of your exhibition stall are a key part of attracting crowds as well as showcasing your organisation at its best. When you're putting together your stall, don't forget about how the freebies can add to your visual display.
Why not incorporate your swag in a way that makes people stop and talk to you while complementing the other products on show at your stall?
Convey your values quickly
Company values and goals are often hard to neatly sum up, which is where printed swag can come in handy. You can use printed swag to let attendees know through your choice of item what your values are and the type of organisation they'd be working with.
How to Choose the Right Products
Opt for custom products
When it comes to shaping your brand identity, there's nobody best placed than you to know what your target audience is looking for. With that in mind, it's important to work with a supplier that allows you to customise your products in detail.
Company giveaways are the perfect opportunity to show off your company's values and purpose, so make sure your logo is front and centre on all your merch, alongside any information you deem important for prospects to know.
Choose products relevant to your goals
Choosing merchandise is undoubtedly exciting and a great way to unleash your inner creativity. It's worth considering, however, how these products reflect your company goals.
What are you wanting to achieve from your giveaway and how accurately does it reflect the goals of your organisation? If your target audience highly values quality, for example, make sure your swag is of a similarly high quality.
If products being cruelty-free is important to the consumers most likely to buy from you, opt for products that use materials that are .
Consider logistics
The key to a successful trade show or exhibition is planning, planning, and more planning. Leaving things to the last minute is a recipe for disaster, so don't leave anything to the week or days before – and that includes merchandise. Swag should be as high up on your lift as things like the stall itself, insurance, and the staff members in attendance.
While many branding companies do offer a quick turnaround, don't allow your choices to be potentially limited to what's available. Plus, the later you choose your products, the less strategy is involved, and choosing the right type of branded merchandise is more crucial than you might think.
Keep sustainability in mind
Nowadays, sustainability is more important than ever, for consumers and company clients alike. In fact, 80% of consumers consider sustainability when buying products. With this in mind, showing your organisation's commitment to reducing your carbon footprint with your choice of swag not only paints your business in a good light but can also help you to stand out from the crowd.
Let's say your organisation is on a mission to reduce plastic. Handing out tote bags or water bottles with your branding printed on them is an excellent way to prove your eco credentials whilst genuinely helping the planet by creating less waste.
This sustainable approach can create a talking point, too, which gives you a segway to discuss your company's values with prospects.
There's another benefit to giving out items with a longer lifespan, beyond simply being better for the planet. Giving out refreshments is a great pull for footfall, but your attendees will likely throw a branded paper coffee cup away after using it. You'll need a mix of products with a longer lifespan and without, because the former will spread awareness of your brand beyond the exhibition itself.
Swag-like tote bags can be used for years, allowing exhibition attendees to do your marketing for you by walking around sporting one of your designs. They'll essentially be your organisation's walking billboards!
Balance your budget
As with any business decision, what you're looking for from your merchandise is a return on investment. You'll need to take a realistic look at your finances to understand not only how much you can spend, but how you can prioritise that spending to get the greatest results.
Consider, for example, whether you'll be handing out just one high-quality item to each attendee or whether you'd rather give them a few, cheaper products. To best decide, assess your target audience and what you're hoping to get out of the interaction.
Another option is to buy a few items at different price points and hand them out to different attendees. Passers-by who stop for a quick glance at your stall, for example, could be given a pen, whereas something more substantial like a tote bag might be better for engaged prospects.
However you decide on your budget, remember that as important as it is to keep costs reasonable, you're likely to get better results if you're willing to put that little extra into high-quality products.
Optimise footfall
Of course, a huge part of company merchandise is for increasing the likelihood of a sale, but to stand a chance at selling your products you need punters to come to your stall in the first place.
Giveaways do an incredible job of attracting delegates to your stand, but some are more popular than others. Refreshments always go down well since attendees are looking to quench their thirst and get a caffeine hit, so consider handing out cups of tea and coffee, juice, or biscuits.
But footfall isn't the only consideration. While getting delegates to your stand is one part of the process, transforming them into walking advocates for your brand has to involve giving them swag that they can take away with them and use elsewhere.
With this in mind, consider combining refreshments and products with a long lifespan (coffee in a reusable cup, anyone?) or offer both for the dual purpose of attracting footfall and increasing brand visibility.
Another low-cost way to attract attendees to your stall is with interactive games or quizzes – especially ones which involve the use of your product. The added benefit of a game is that you can use the opportunity to award a prize to the winner, which can either be one of your products or some branded merchandise.
Whatever products you choose to give away at your next exhibition or trade show, remember that these items will serve as a representation of your organisation. Consider how you'll display your values through both your choice of products and how you brand them and work with an expert printing company to help bring your idea to life.
When you're ready to look for printed swag for your giveaways, head over to Printroom to find out how we can help you with your display materials and printed swag.
Posted on March 20th 2023 by Simon Lewington
more than just print
Whether you need printed brochures, business cards, posters, presentation folders, annual reports or letterheads, The Printroom Group offer the perfect print solution.
Our clients include blue-chip companies, software companies and charities. We also produce all aspects of school printing and promotional material and work closely with marketing and communication departments in many industries.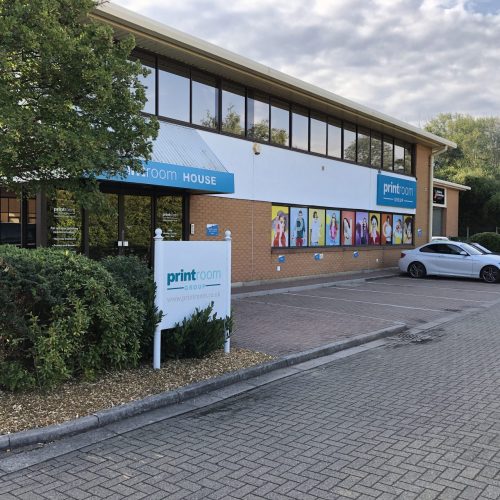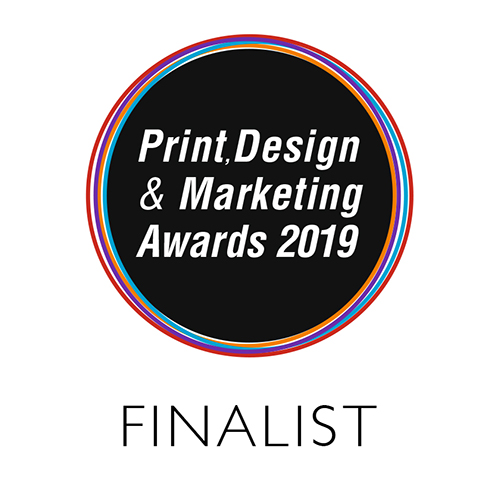 Get in touch with our team!
If you would like to speak to one of our highly experienced team please contact us.
Get in touch...