Printed Business Card Design Tips
Your card should be professional, to the point, and able to quickly sum up your business.
The colours, design, texture and shape all contribute to the image that your business card gives out.
Below, I have listed some tips on producing your business card, whether you are starting out new or simply updating your existing card.
Information
This is essentially the most important point on a business card; this is the point of a business card. Before you do anything, you will have to decide what information is important to your clients in order for them to reach out to you. Obviously, name is important – if your name is Andrew, an informal shortening to Andy may work well for some businesses, while more formal businesses may prefer you to have the name Andrew on your cards, even if everyone knows you as Andy.
Titles can also be important. However, in smaller SMEs some people may wear many different "hats" on a daily basis. In some companies the MD is also Head of Sales, for example.
You can make your company look smaller than it really is if your card has Managing Director as a title but you are dealing with a really small client or a minor issue that warrants passing on a card at the end of it. This is something you will have to decide yourself. With modern technology most printing companies will allow multiple titles on multiple cards for no extra cost.
Or it may just not suit your company to have titles on the cards at all.
You will also need a mobile number, direct dial number, or both on a card. An address is good but not essential in this day and age. Also, with so much social media communication available nowadays, having your LinkedIn, Instagram and/or Facebook handles on a card is something worth considering. It is important to strike a balance between having too much information on a card (which can make it look cramped) and having too little (which may lead to you missing out on opportunities).
Layout
If you can use a professional I'd highly recommend it. You can tell a mile away if your business card is using a stock template from any of the large online business card printing companies. What may look good and professional to you can look poor and unprofessional to potential clients, especially if they have another card with exactly the same design from another company.
A card made from one of the Microsoft programmes like Word or Publisher can also look amateur.
Make sure that the logo is nice and big, without being overpowering, and the text is readable. Be careful when using intricate or fancy fonts as these may be hard to read on your 55mm x 90mm card. I would recommend that fonts are at least 8 point in size as anything less can be hard to read for some people. Remember, just because you can read it, doesn't necessarily mean your clients can.
Stock
There are various types of stocks to have your business card printed onto. Standard stock is a 350gsm (grams per square metre) weight, but a 400gsm gives out a sign of quality, being just that little bit more substantial. Thicker stock is not always better though – a 400gsm silk or gloss is going to feel lighter than bond stock of the same gsm. Although the gsm is the same, silk and gloss stocks are not as dense as a bond stock (think of a ton of feathers compared to a ton of bricks; both weigh a ton but you would rather have a ton of feathers fall on your head than a ton of bricks!).
There are various finishes like a Conqueror or Zeta Matt stocks that have a textured feel. You can also add a laminate to a standard card to add more substance. Triple-thick cards are also a popular option, this is where we will print on one stock and sandwich three cards together to make an extra thick 600gsm card. These extra thick or Lux cards can also have a coloured edge.
Size         
Your card can be any size you want, but typically in the UK most cards are produced at 55mm x 90mm – this size can easily be kept with other cards and fits neatly into a wallet or purse. Folded cards also work well for some types of businesses. They can stand out and be a four page card scored and folded giving you an extra two cards to get your message across.
You can also add round corners or have the card made to a specific shape. This too can look good and make your card stand out from other cards. One example of a card that I saw was for a restaurant that sold breakfast cereals. The card was made from old cereal packets with a print on the back. The cards really stood out – they looked modern, fun and funky and summed up the image of the eatery perfectly. However, the card has to sum up your image and while fun and funky cards work well for some brands, they don't work so well for others (solicitors, investment banks, etc.). You must not forget the image that you want to portray. Is it modern, serious, fun, intelligent, forward-thinking?
Design Your Cards For Your Audience
Think outside the box when designing your business card. It's not for every company. For example, an accountant's card would have to be bold, to the point and not too quirky. A marketing company though can be more quirky and take advantage of modern trends. Remember, a business card is an ice breaker and it's personal to you. It sums up the brand of your company and also has the details of the person giving it away. It has to be "fit for purpose" so don't get carried away and lose sight of what it is trying to do – leave a reminder of who you are, what you do and how to get hold of you.
Remember: Rules Are There To Be Broken
All the rules above are there to be broken. Use these ideas as a guide – they do work! – but don't be afraid to think outside the box. Remember that your business card is just that – your business card. If you want to do something different then by all means take the risk and do it.
If you would like any ideas on designing business cards please feel free to e-mail me directly at slewington@printroom.co.uk or simply visit our website www.printroom.co.uk
Posted on January 23rd 2018 by Jono Kercher
more than just print
Whether you need printed brochures, business cards, posters, presentation folders, annual reports or letterheads, The Printroom Group offer the perfect print solution.
Our clients include blue-chip companies, software companies and charities. We also produce all aspects of school printing and promotional material and work closely with marketing and communication departments in many industries.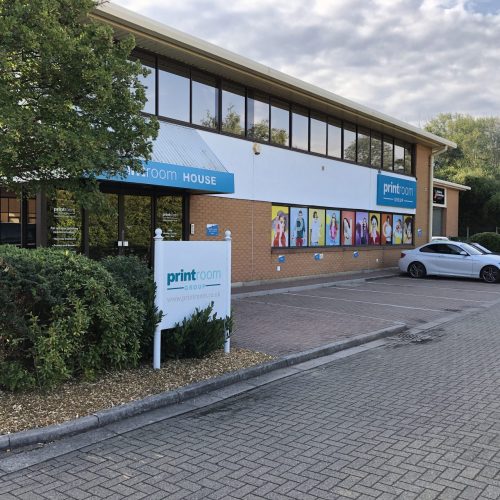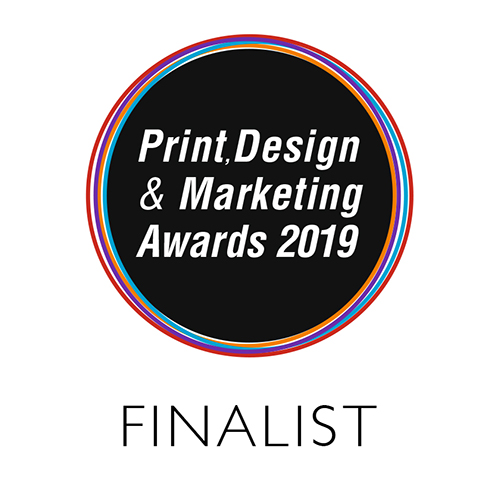 Get in touch with our team!
If you would like to speak to one of our highly experienced team please contact us.
Get in touch...