How Print is Changing in 2023
We hear it all of the time: Print is dead. We can assure you from our rapidly growing industry that print is certainly not dead. What seems to be ever-changing is what and how we are choosing to print.
Merchandise
What's growing hugely in the print industry is the demand for merchandise. It can feel like we're printing on anything and everything. Both individuals and companies want their stuff personalised. Companies know the importance of b2b marketing, exhibitions and freebies. We all love a water bottle, notepad and a USB stick. Why not pop a logo on there?
We see a widening spectrum of printable merchandise — things like inflatable furniture, wireless charging docks, sports equipment and speakers.
Do remember: in this day and age, people are growingly eco-conscious and may not appreciate items that cannot be recyclable, reusable or biodegradable. Make sure what you are providing your client is something useful for them plus as little harm to the environment as possible.
Large Format
Companies are getting used to putting one advert online and multiple people seeing that one post. The ultimate power of social media. They may consider it more effective than door-to-door leaflet drops (I'll leave that to you to argue if you agree or not)! Perhaps this is why large format signage is becoming increasingly popular. You post a leaflet. A household sees it once. You post something big outside or a high-traffic indoor area, and you might have your business shared as a secondary effect. Whether the "poster" intended to have you in the photo or not, oh well! Free advertising!
Put a massive flag outside your business, by the road, and a good number of people are bound to see it. You're showing hundreds if not thousands of people who you are without the risk that they'll be throwing your leaflet in the bin. Attend an event with an "Instagram-able" stand, and people are more likely to share photos and videos of themselves in front of it. Printed leaflets are less likely to have this secondary "sharing'. When did you last see someone holding up a brochure on their latest post?
Are you noticing these fantastic places called "pop-up-shops"? Even companies like Pantone are trying it out. The world's most prestigious colour company has been running a pop-up-cafe in Monaco for the past two summers. Areas such as these offer not only a testing ground for businesses but something new and fresh for potential buyers.
What you may see in places that intend to come and go, are the lengths they go to show a professional environment. Have a look at some ultra-creative ones here. You'll notice more and more marketing material like vinyl banners, customised wall graphics, tablecloths, pull-up banners. This translates through to places such as exhibitions and special business events.
Business Cards and Stationery
It is 2023. Are we really still giving out business cards?
The answer is yes.
Why? Because we are human.
What a business card offers is a face-to-face personal touch. I'm sure most of us know by know how we can read emails and texts in very different tones to how they are intended. Have you ever dreaded meeting with a client for the first time because they seem rude and abrupt via email? Me too! Then you meet them in person, and you realise that they are a lovely, warm person. You may question how you were reading it all so wrong! This is why it's imperative to pick up the phone or meet face-to-face. We make a lot of decisions based on peoples body language and tone of voice.
Meet them. Smile. Hand over a business card. It's not hard and works wonders.
Marketing Flyers, Posters and Brochures
The needs for printed advertisements seem to be as popular as they always have been. What we are seeing on them is changing. Many companies have a more modern approach. Less is more.
The printed marketing is becoming more minimalistic branding rather than a fully informative advert for the product it is selling. The imagery – like Chanel or Mercedes – will tell a story, a few words, a logo, then a call to action. You are enticed in by the lifestyle that product can offer you, then you are lead to something like a website to make the next step into purchasing.
Strangely, what is also becoming popular is the complete opposite of this with "anti-marketing". It is where companies like Costa or Burger King emphasise simplicity. Their product is a stress-free choice.
What approach do you think will be your next step to growing your business?
For more ideas head over to our Pinterest page. We love to be inspired.
Posted on September 24th 2019 by Fernie James
more than just print
Whether you need printed brochures, business cards, posters, presentation folders, annual reports or letterheads, The Printroom Group offer the perfect print solution.
Our clients include blue-chip companies, software companies and charities. We also produce all aspects of school printing and promotional material and work closely with marketing and communication departments in many industries.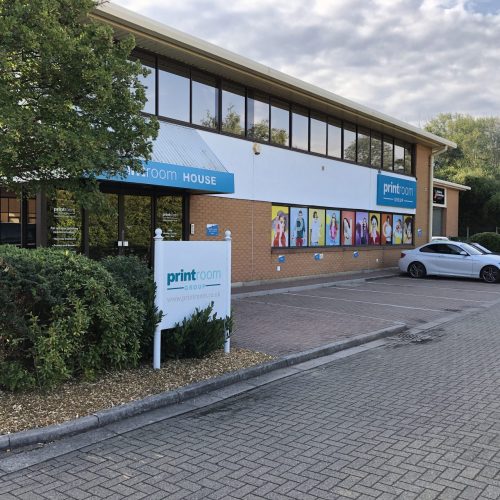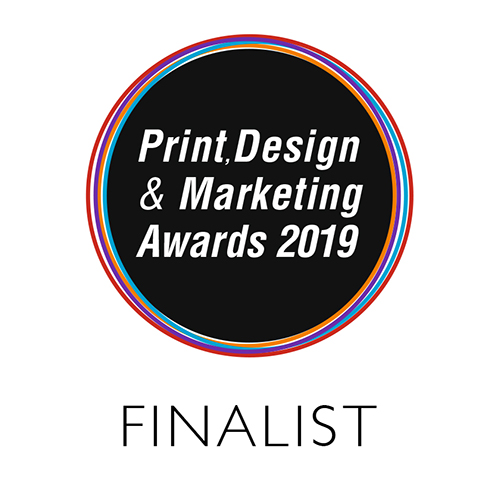 Get in touch with our team!
If you would like to speak to one of our highly experienced team please contact us.
Get in touch...