Which Promotional Items Should I Buy To Promote My Company?
Printed promotional items are a great way to create brand recognition if used in the right way. They can get your company logo into potential client's offices in a way that is unique only to promotional products.
I think that the trick is to pick a branded item that will actually be used by your target audience. In addition, it should have a link to the product or service that you represent.
Below, I have detailed some tips on deciding the best printed promotional items to get your message across and help build a strong recognition of your company or service.
1) What are you going to do with your printed promotional items?
It's great getting boxes of printed USB sticks, branded pens, or umbrellas with your logo on, but what are you going to do with them when they arrive? If you don't know beforehand they may either end up in a corner somewhere gathering dust or being used by your employees or, even worse, your friends and family. You can't just stand on a street corner giving them out to anybody that walks by and expect a good return on your investment. Before even picking a product, decide what you are going to do with it to get the maximum return. Decide if it is being posted, given out with orders or handed out at a trade show.
If you want to get your name out to your target audience there are a number of ways to use printed promotional items. One way is to simply Google your targets, create a client list and either hit the companies directly with your sales team or create a mailing list. Nowadays, knocking on the door of your potentials is not going to get you past the gatekeeper on reception, but leaving a nice package including a printed brochure and a promotional item will usually get your name in front of the potential client. If you have a decent, well-thought-out promotional product your pack will land on a desk nine times out of ten.
2) Have a budget in mind
Once you have an idea of how you are going to successfully distribute your items you need to have a budget in mind. You can get quotes and trawl various websites for products, but if you have a budget this will be much quicker and you won't be wasting your time. Decide how much you want to spend and then decide how many items you need. Divide the amount by the number of products to give you a figure that you need to spend per item. For example, if you want to spend less than 50p per item you will probably only get badges or a cheap pen. If you have a smaller list of clients you may want to spend more per item. A nice pen or a Bluetooth speaker will be in the £10–15 range.
3) Pick an item relevant to your client
I have seen time and time again companies that produce vast amounts of promotional items that are simply not relevant for themselves or their target audience. A cheap sports bag with, say, a construction company's logo on is unlikely to be used at all. Why would someone go to the gym with a cheap, branded sports bag advertising a construction company? Even if your bag is free, you will be hard pushed to replace Nike, Adidas, Under Armour or their favourite sports team.
For example, we have branded scale rules that we give out to architects. These have details of our plan-printing service on them, and they are handy and something that an architect will use. Every time they use it they are reminded that we print architect and building plans. If you are a courier company, I'd look at getting a printed desk pad or desk calendar with courier costs around the world for a standard parcel or a weight guide or times to send parcels on. This way your clients can find it relevant and helpful in their job.
For a hotel, pens are great but branded luggage tags would be a much better option. Once attached to the luggage it will probably stay there and not end up in the bin. If you owned a travel company, branded flip-flop style luggage tags look quirky and, again, have more chance of staying on the luggage for a while, reminding your client of you every time they see the tag.
If you are trying to get your brand into companies, little jars of sweets are always taken, as are blocks of notelets. We were given some notelets on a mini pallet by a courier company about two years ago — they look good so no one uses them; they are just dotted on people's desks with the courier company's logo on them.
4) Think outside the box (literally!)
To make your printed promotional item more effective you need to find a way that you can add more value. We once printed some mugs with our logo on them. We put the mugs into little boxes and inside we put an individually wrapped tea bag and a biscuit. There was also a flyer inside. The flyer was titled "we miss you". These were sent out to clients that had not used us for a while. The message on the flyer invited the client to have a biscuit and a cup of tea in their new mug, browse through some of our products and, if they needed anything, to give us a call or log on to our website. This little extra touch proved effective and the campaign got enquiries coming in steadily for the next few months.
5) Don't expect instant results!
Don't expect that giving out printed promotional items will bring instant success. It works well for brand recognition but it's doubtful that you will get the enquires in straight away. For most items it's simply a way of getting your brand into other companies, complementing your existing advertising and getting your name about. I see it as a marathon rather than a sprint. I watched a video for Coca-Cola a few months ago and they had a room full of branded products.
If I was given a USB stick in the shape of a Coca-Cola can, I doubt I would immediately run out and buy a can of coke. However, I would keep the quirky USB stick and as a result see their logo daily. This is just one piece of the branding jigsaw that runs alongside their TV commercials and social media ads. This marketing ensures that when I see their products in the shops I will trust the brand. This must work for Coca-Cola as they sell more than 1.9 billion drinks each day. Now, you may be thinking that Coca-Cola is a worldwide brand operating on a much larger scale than you; maybe so, but the principle is the same. Any small or medium-sized enterprise can adopt this exact same strategy on a smaller scale. This can also be adopted in a niche market to a more concentrated audience.
6) What's hot?
Power banks are very popular at the moment, as are USB chargers. USB sticks are always welcome with people who deal with files on a day-to-day basis. Printed pads and desk calendars will always be used.
There is also a big health and fitness push at the moment, so water bottles and sports bags sell well.
Golf is also popular, so golf balls are a good idea. A well-known brand is better as cheap ones will more than likely end up in a cupboard unused. Golf umbrellas can really get your name/brand about, as they are not just used on the golf course.
Fidget spinners are also currently a leading item, but like the loom band craze recently, they have a shelf life. So, great for now, but likely to fade out by this time next year.
If you would like any ideas on printed promotional items, please feel free to contact me directly via e-mail slewington@printroom.co.uk or DM me through my Facebook page, LinkedIn or Instagram (printroomgroup).
Posted on January 23rd 2018 by Jono Kercher
more than just print
Whether you need printed brochures, business cards, posters, presentation folders, annual reports or letterheads, The Printroom Group offer the perfect print solution.
Our clients include blue-chip companies, software companies and charities. We also produce all aspects of school printing and promotional material and work closely with marketing and communication departments in many industries.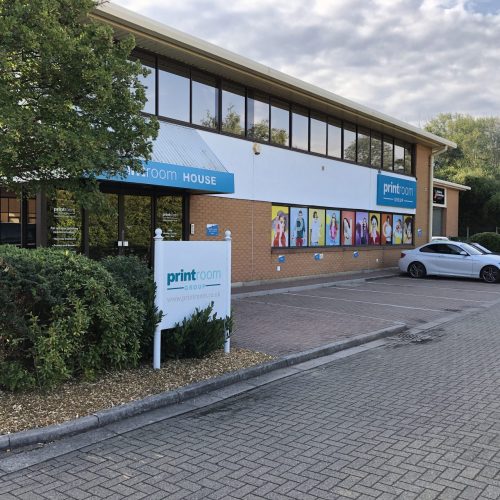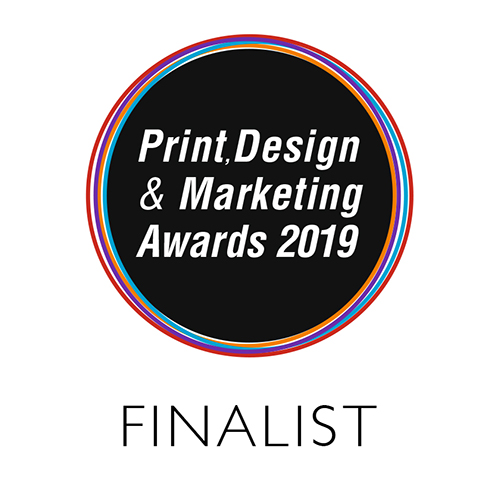 Get in touch with our team!
If you would like to speak to one of our highly experienced team please contact us.
Get in touch...