You may have noticed more and more that it's no longer just walls that are decorated with images and information. Flooring, stairs and ceilings are all being adorned with new creations to inspire you.
Reasons to use floor graphics:
fun
decorative
informative/wayfinding
warning
inspirational
Fun:
A floor graphic that you install for fun will often be found at places like schools, where the intention is for children to interact with shapes and patterns, like hopscotch in a playground. You may see footstep-shaped graphics leading up to a play area. At the Printroom, we have a monopoly board as a floor graphic!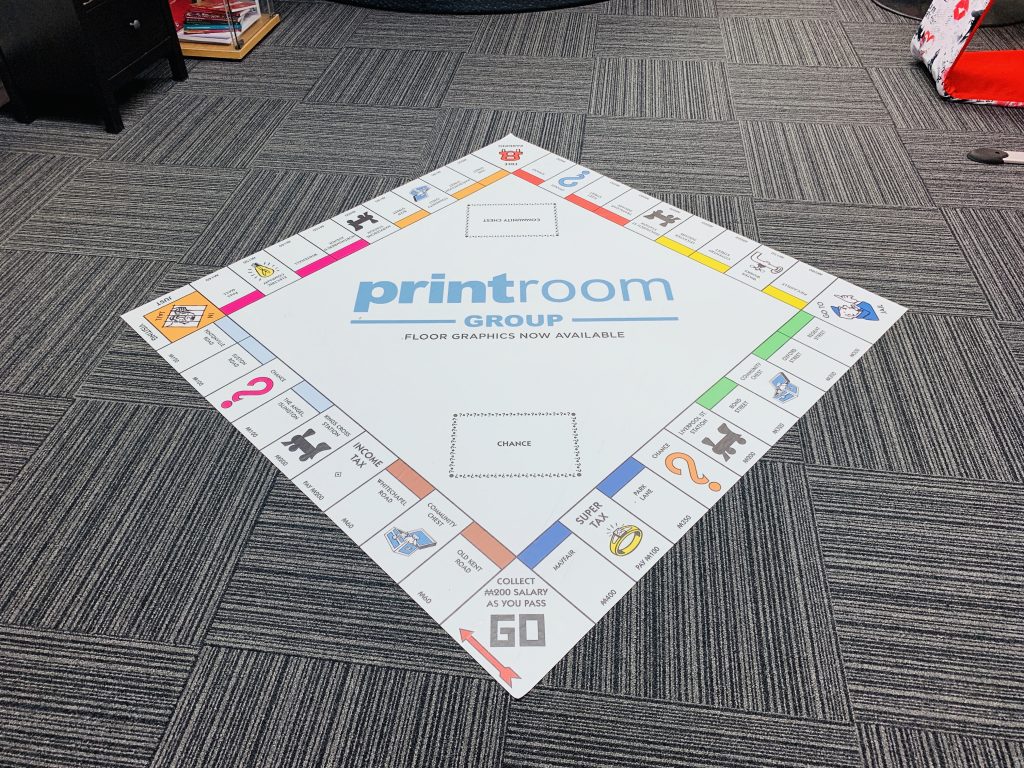 Decorative:
Office spaces can be dreary. Endless cheap squares of grey carpet over and over. To create a welcoming environment, by adding floor graphics, you can make better workspaces with areas that encourage different working styles. At home, you may want to spice up your dull kitchen floor with something more abstract or better fitting to your style, at a cost-effective price.
Informative/Wayfinding:
Hospitals, galleries, exhibition spaces tend to have some wayfinding signage. Perhaps on the walls to indicate what you will discover on each level. On the floor, you may find colour-coded lines helping direct you.
Warning:
Commonly, you will see makings on roads to warn you not to stop somewhere, like double yellows or a yellow box. These warnings can also be needed indoors. For areas where no access is granted to the public, such as electrical points or where heavy equipment is in use, you'll often see markings on the floor.
Inspirational:
Public art installations are there to inspire. To fully immerse in an experience, attention to detail is ideal. Perhaps a grass-like floor or an optical illusion.
Advertising:
A smart company or marketer will see empty space as unused advertising real estate. Floor graphics are a dynamic next step to advertise your product or service.
What will you use graphics for?
For more ideas, check out our Pinterest boards or come in and see our showroom in Bracknell.
Posted on March 5th 2020 by Fernie James
more than just print
Whether you need printed brochures, business cards, posters, presentation folders, annual reports or letterheads, The Printroom Group offer the perfect print solution.
Our clients include blue-chip companies, software companies and charities. We also produce all aspects of school printing and promotional material and work closely with marketing and communication departments in many industries.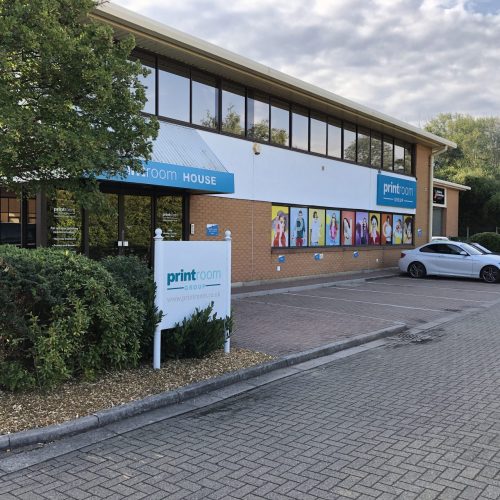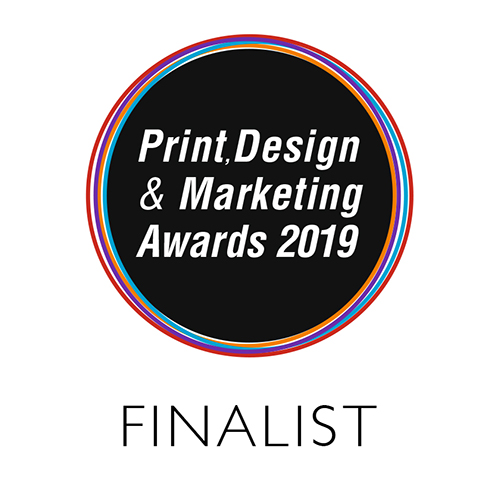 Get in touch with our team!
If you would like to speak to one of our highly experienced team please contact us.
Get in touch...