Made to give your business that extra visibility at your trade show or exhibition stand, roller banners come in many shapes and sizes.
We hope you'll find value in our quick and easy guide to choosing your perfect roller banner.
What is a roller banner?
A roller banner is a printed piece of advertising that is easily portable and ideal for use when showcasing at a temporary event. You will have a design, with relevant information like you might see on a poster, printed onto canvas material. This roll of material is attached to a stand mechanism, which enables you to roll out the canvas and "prop up" and display. 
Why choose a roller banner?
There are many reasons why people choose to go with roller banners
Lightweight and portable. Not only can these be delivered effortlessly when you purchase one, but you'll be able to carry them around without the worry of lugging something else around. 
Quick and easy to set up. A roller banner typically takes just one person to set up. We promise it's not rocket science! The swift mechanism helps reduce set-up time at events.
Custom Design. You start with a blank canvas (literally), so you can upload any design you like. Just make sure that you've got the correct dimensions and that your artwork's resolution is set to 300ppi to make sure the images and text are lovely and crisp.
Taller, bigger, bolder. With most roller banners standing over 2 metres tall, you have the advantage of height to stand out from the crowd!
Cost-efficient. While we believe in only offering high-quality roller banners, we find them excellent value for money. They are highly durable and made with strong material, printed with industry-leading print technology.
Which roller banner should I choose?
Premium. The most popular reusable exhibition product. A high-quality product as standard.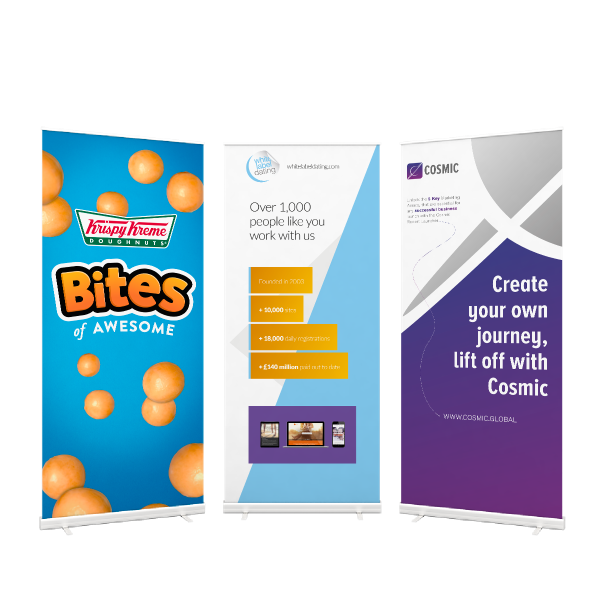 Deluxe. A professional unit with replaceable cassette graphics. Ideal for when you intend to rotate different information at different events or times of the year.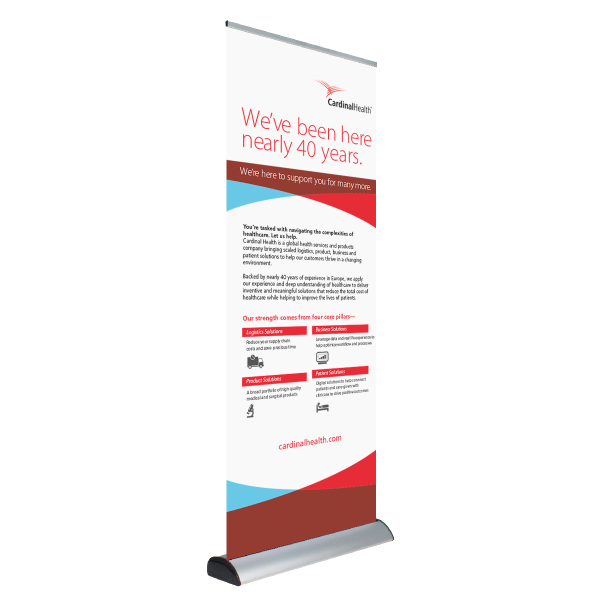 Extra Large.  A premium roller banner available in wider sizes for more impact. These can double up as backdrops or photo walls.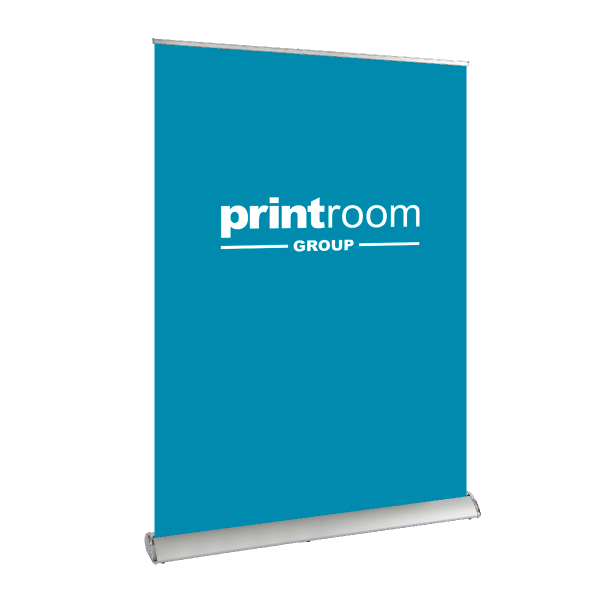 Double Sided: A premium roller banner unit with printing on both sides. Great for when you're in the centre of a high-traffic area, with people walking past in various directions.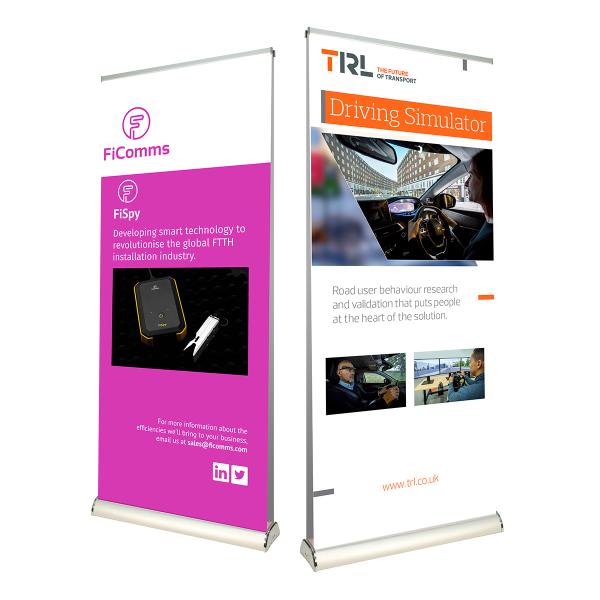 Super Wide.  A fantastically large version of a premium roller banner. These can double up as backdrops or photo walls.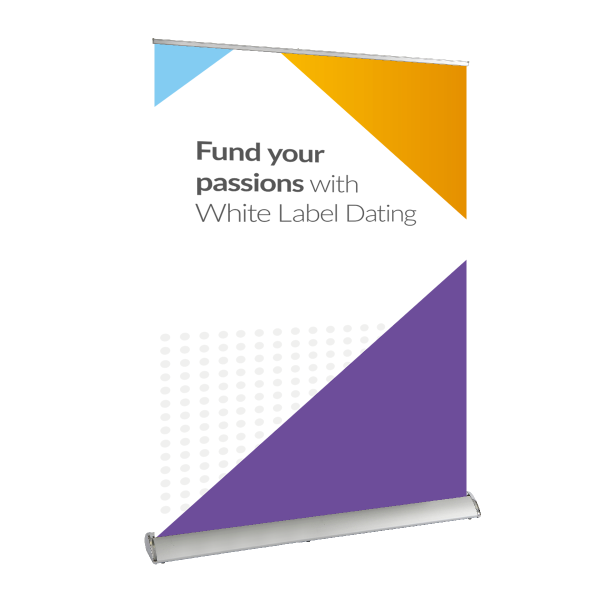 Outdoor.  A weather-resilient double-sided roller banner unit. Again great for multi-directional advertising, with additional durability against the elements.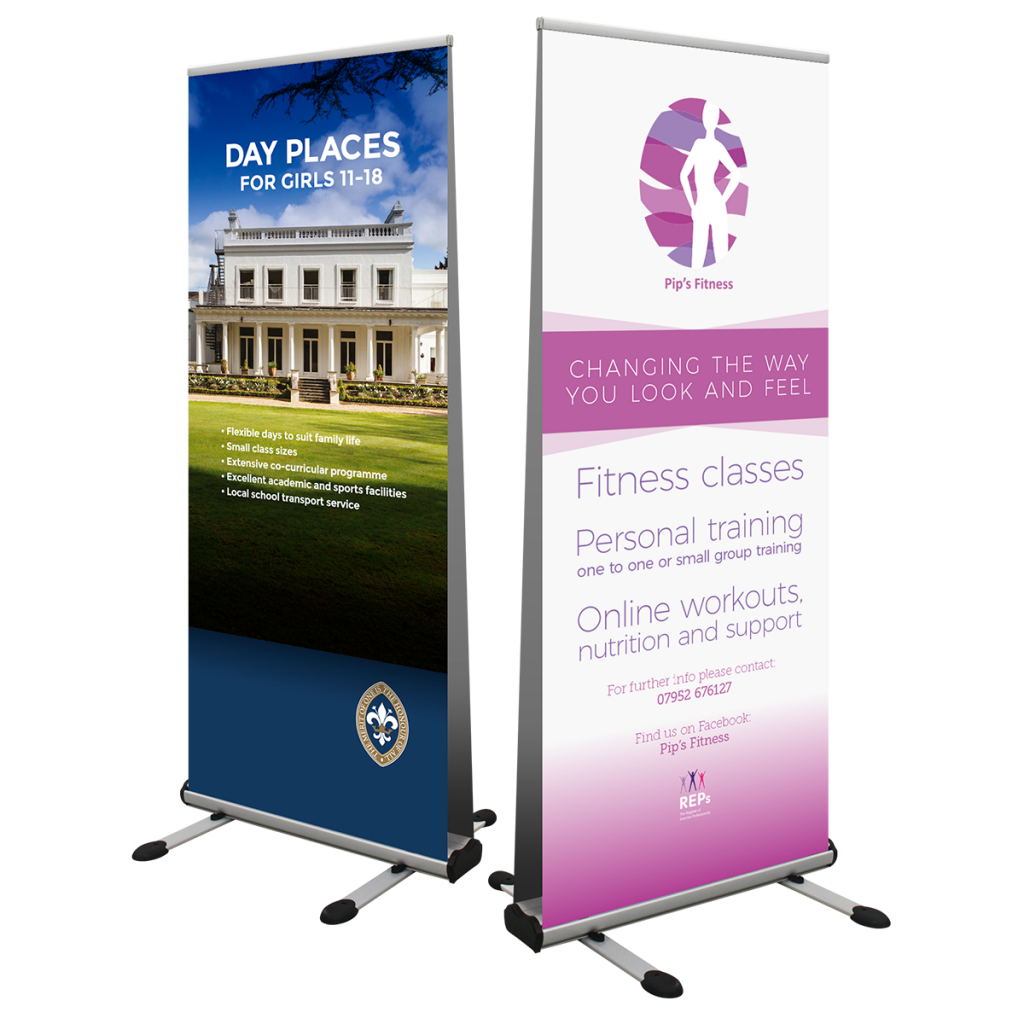 Mini.  A miniature cassette that pulls up to show an A3 or A5 sized print. Ideal for sales desks and close-up point of sale.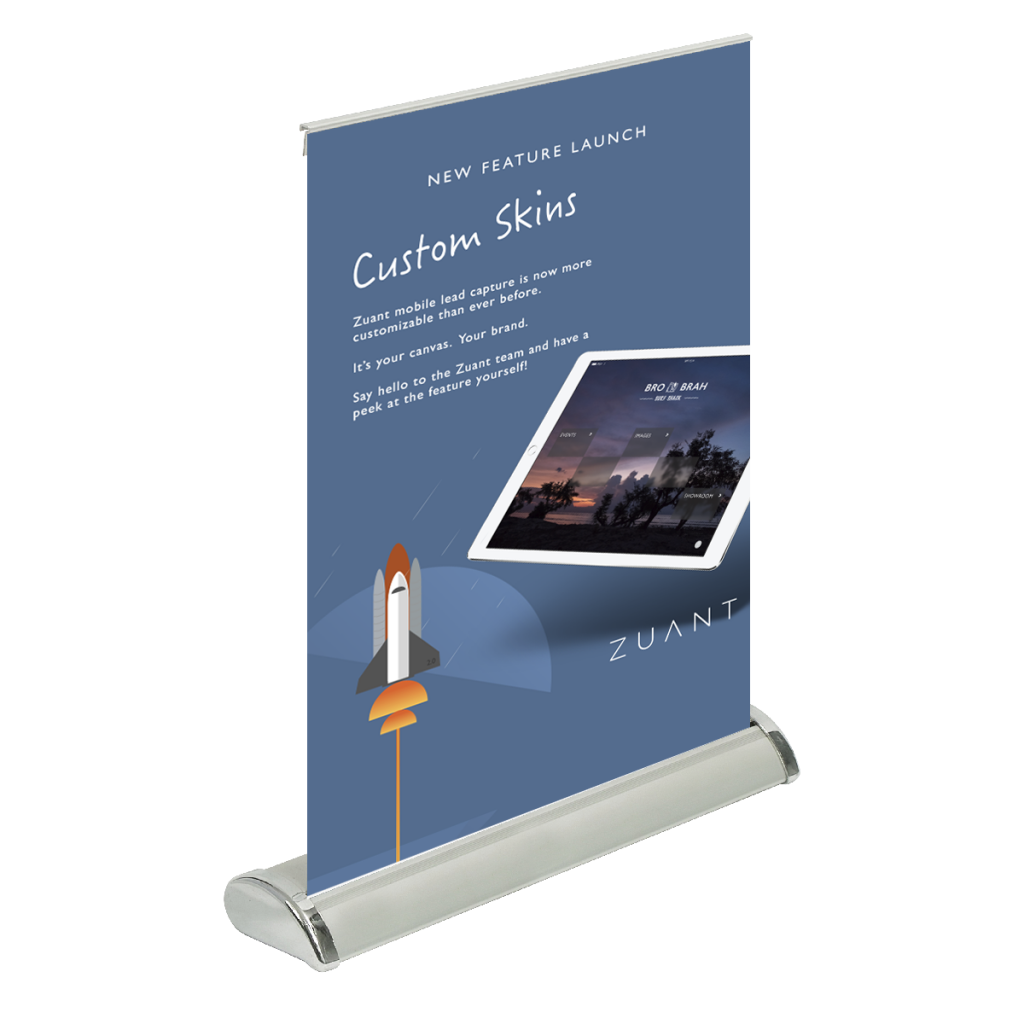 Have a look at each of our roller banners here: https://printroom-largeformat.co.uk/products/roller-banners/
We'd love for you to share with us your exhibition stands! Message us at facebook.com/Printroomgroup
Posted on November 12th 2019 by Fernie James
more than just print
Whether you need printed brochures, business cards, posters, presentation folders, annual reports or letterheads, The Printroom Group offer the perfect print solution.
Our clients include blue-chip companies, software companies and charities. We also produce all aspects of school printing and promotional material and work closely with marketing and communication departments in many industries.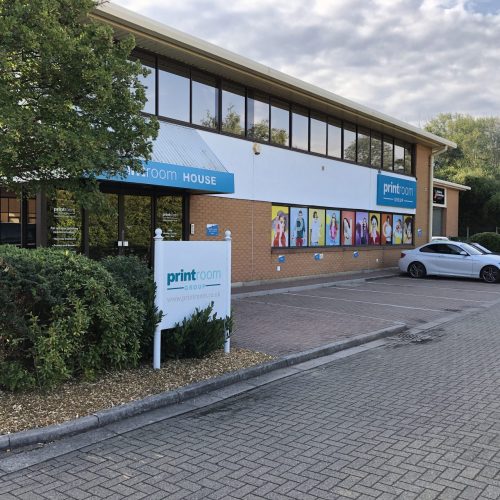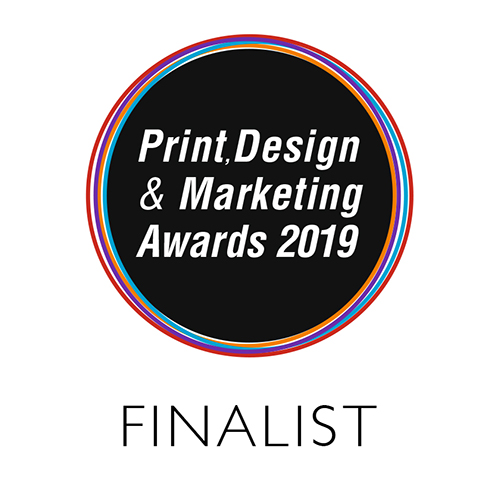 Get in touch with our team!
If you would like to speak to one of our highly experienced team please contact us.
Get in touch...